Dorothy Turner and Adrian Green read at an event at Hoppily craft beer shop at 1221 in the London Road, Leigh on Sunday 20th February 2022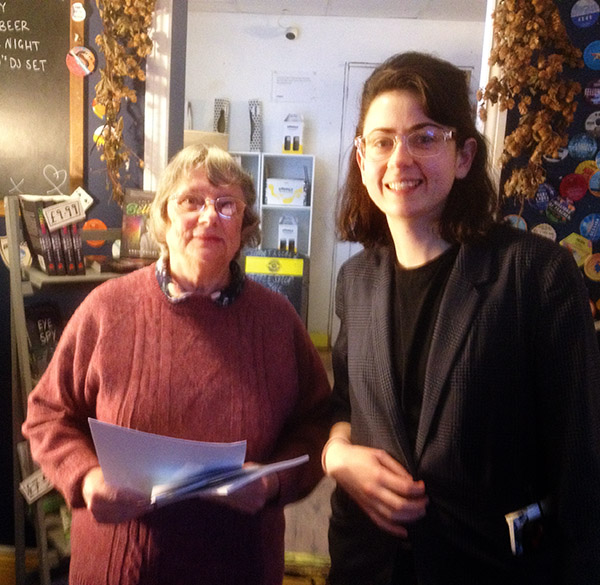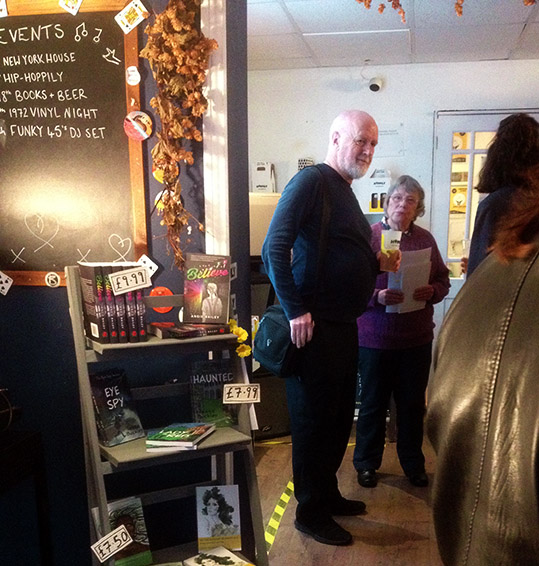 Adrian Green did a poetry reading at Chalkwell Hall on Saturday as part of the Essex Book Festival 2021. After rain in the morning the weather cleared just long enough for him to do his reading then started to rain again while we were having coffee afterwards.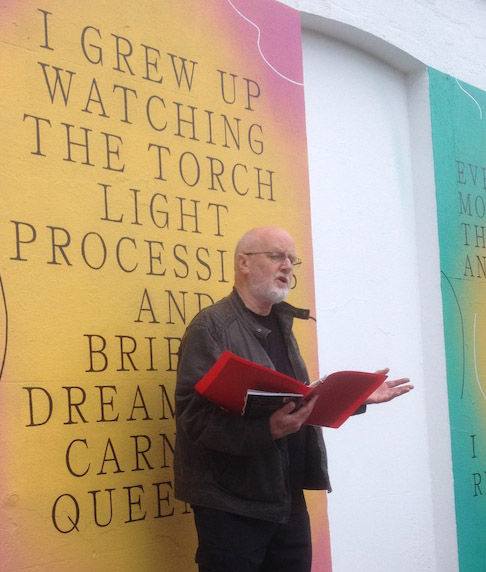 As Seen on TV

The Southend Poety group appeared in a BBC 2 programme Why Poetry Matters. Griff Rhys Jones came along and was filmed talking to members and listening to us reading our poems. read more about it here

Members of the Southend Poetry Group peforming at the Southend Bandstand, Priory Park. August 2010
Adrian Green was presented with a tankard on resigning as group secretary, to commemorate the fact that he had held the posts of either secretary & chairman of the group over the last 25 years.



On June 11th, members of the group performed at 'Kursaal Vaudeville' as part of the Southend Fringe Festival at The Kursaal Function Suite Southend Seafront.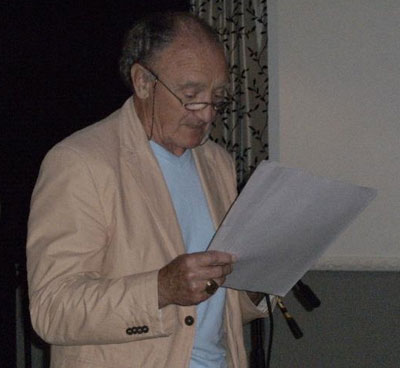 Dennis Ahern reading at the Kursal variety show.


Saturday 26th June, Derek Adams, Dorothy Turner & John Debenham flying the flag for the poetry group at the Southend Book Fair.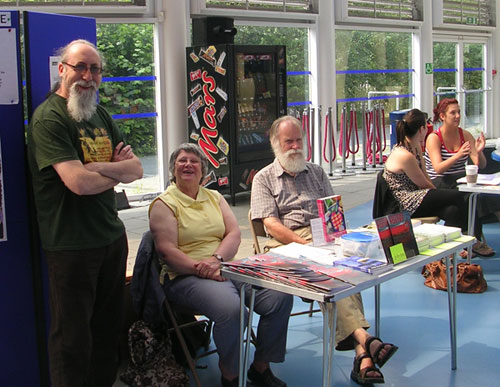 On Saturday 13th June 2009 the group performed at Southend Bandstand, Priory Park, alternating readings with music from The Seasiders.
Click here to see photos and details